PELI PROTECTOR CASES FOR
MULTI-INDUSTRY APPLICATIONS
In 1976 we invented a new product category: Virtually Indestructible Protector Cases. Since then, Peli (in Europe) has been the original manufacturer of the genuine Peli™ Protector Case™, the toughest, high-impact resistant, dust proof, chemical resistant and IP67 watertight case for extreme protection.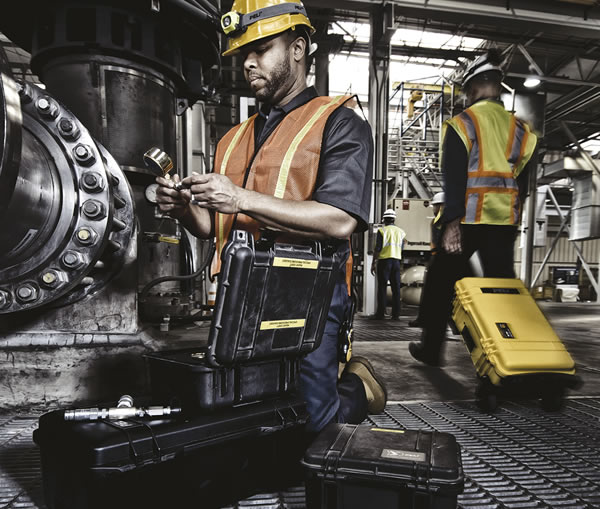 Rugged, uncompromising and trusted. Peli protects what matters to you, from the everyday to the extraordinary. Proven for over 40 years in the most demanding environments. Engineered and manufactured in the U.S and in Germany, Peli is the brand preferred by the professionals.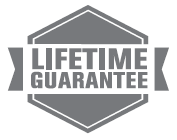 Peli products are built to the highest and most demanding standards. Constantly innovating and always exceeding expectations. That's why all Peli Protector Cases off er Lifetime Guarantee. Peli is engineered for life. 
Check the amazing Peli stories from our testimonials here
WHAT IS A PROTECTOR CASE?
Peli™ Protector Case™ is the legendary range of injection moulded cases in copolymer polypropylene to protect sensitive devices of diff erent sizes. From small waterproof cases for delicate equipment, such as camera cases or compact boxes for drones, to crush-proof big size cases with wheels to transport any engineering instrumentation intact and functional.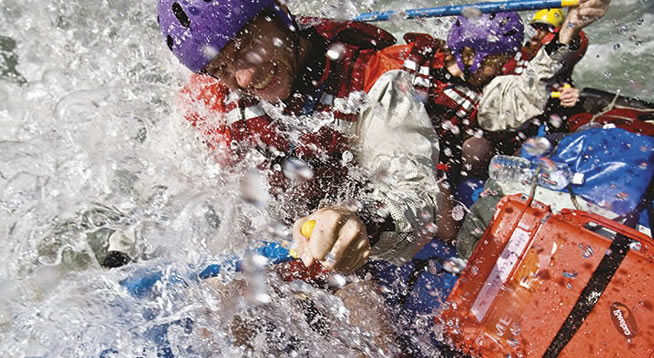 WHAT MAKES PELI CASES VIRTUALLY INDESTRUCTIBLE, IP67 WATERTIGHT, DUSTPROOF, AIRTIGHT AND CHEMICAL RESISTANT?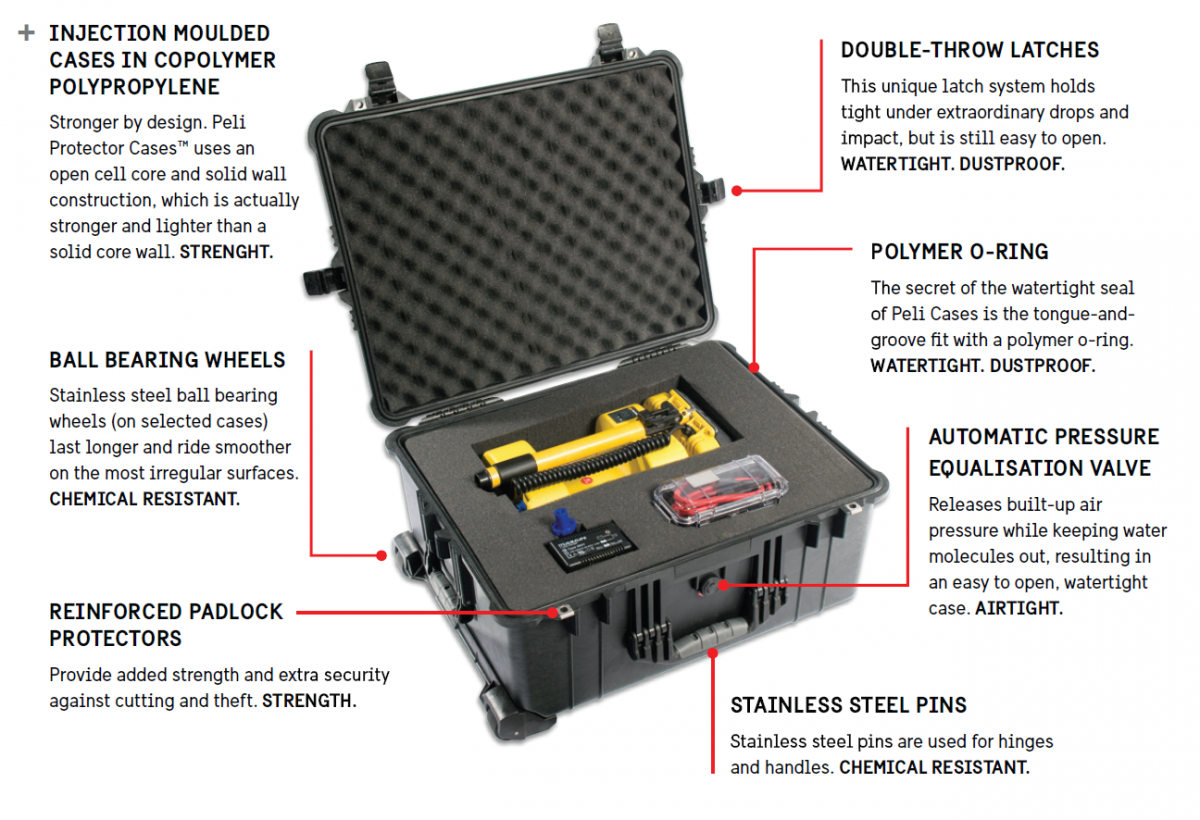 HOW TO PROTECT THE INSIDE
Interior protection is available through different type of systems, which will allow you to adapt the interior according to the shape of your equipment.
Foam solutions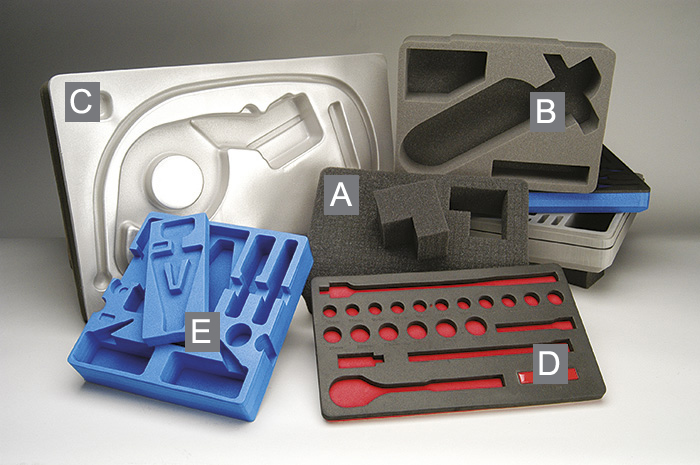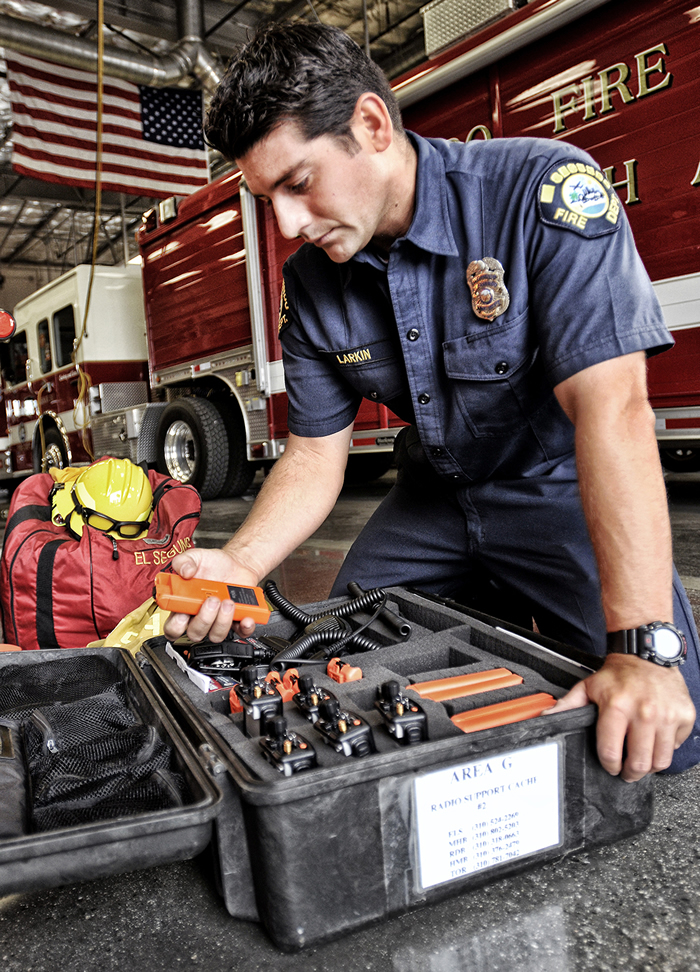 All Peli Protector™ Cases except 1700, 1720 & 1750 come standard with our exclusive "Pick N Pluck™" foam A: an easy, do-it-yourself system to custom-shape the interior of the case according to your needs. Layers of foam are pre-scored in tiny cubes. Simply measure your equipment, use tape or chalk to mark the foam, and pluck away.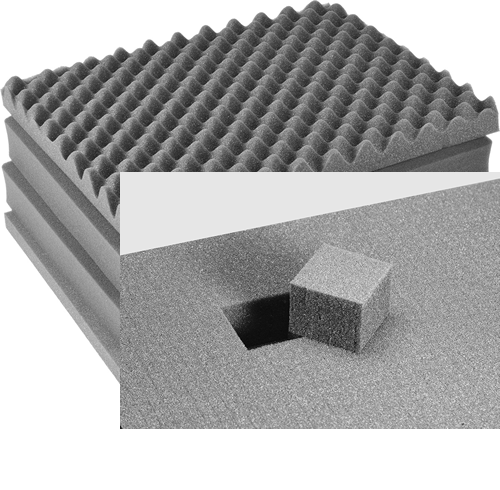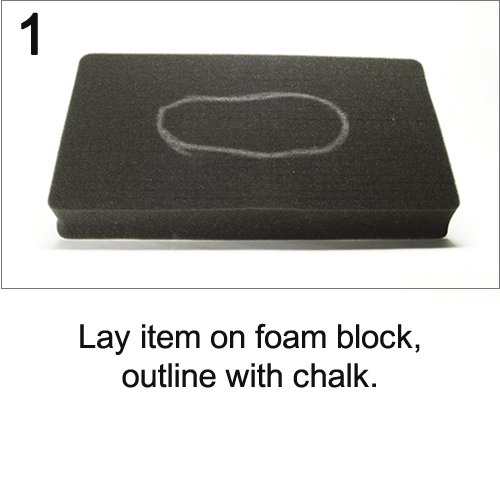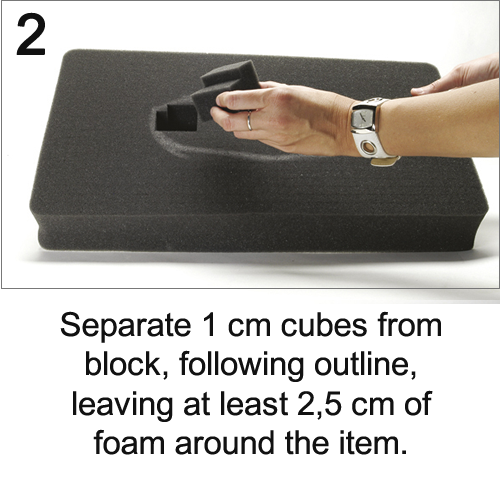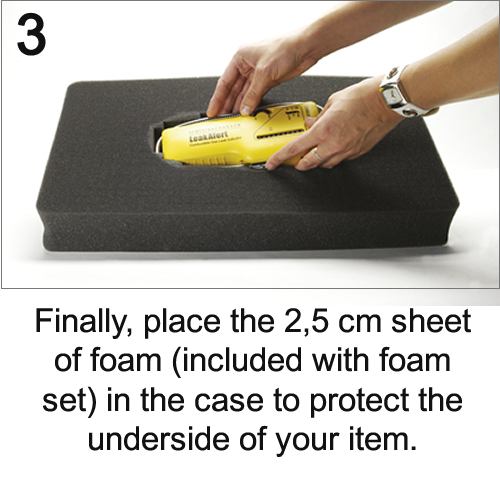 Besides the basic Pick N Pluck foam, Peli off ers foam inserts which can be cut according to your equipment B. The perfect solution for the perfectionists who want the true custom fi t. Just send us a sample of your product and we'll confi gure the case size and the foam per your requirements. Better yet, provide us your CAD fi les and we'll take it from there. We off er a wide range of materials depending on your needs.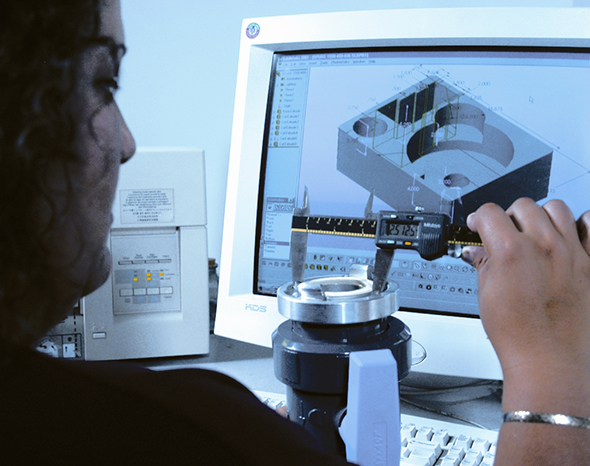 For extremely sensitive equipment like microchips and circuit boards, materials with antistatic properties and foam that protects against electrostatic discharge are available. Where purity or out-gassing is an issue, crosslinked foam expanded with nitrogen C is chemical resistant and perfect for medical equipment and some electronics applications.
Need to keep track of your tools? Foam tool organisers will make your life easier. Colour contrast design tells you in a quick glance if all items are accounted for. Eliminate FOD (Foreign Object Damage) D caused by tools left in aircraft engines or other equipment. Available as single or multi-layer with compartments E .
Padded dividers & lid organisers
An alternative to organising your supplies and equipment inside your Peli Case is our optional Padded Divider Sets available to most cases. Made of durable nylon and foam. Extremely versatile: you can change the sizes of each compartment as necessary, thanks to the almighty Velcro®.
Made of leather or waterproof Ballistic Nylon with nylon zippers. Multitude of pockets in various sizes protect and keep your gear organised. Installs with hook and loop strips (included).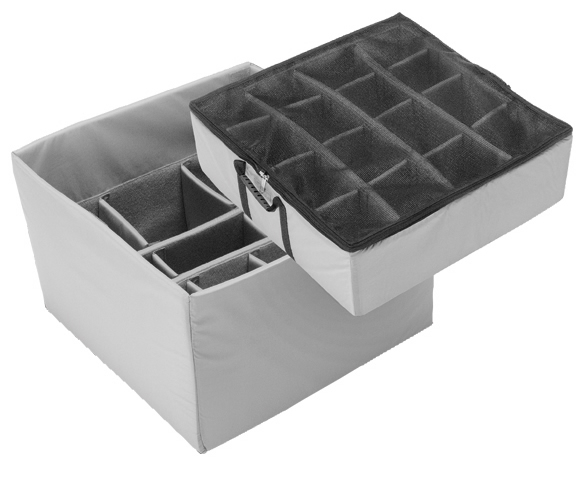 NEW! Trekpak™ - The ultimate divider system for the ultimate case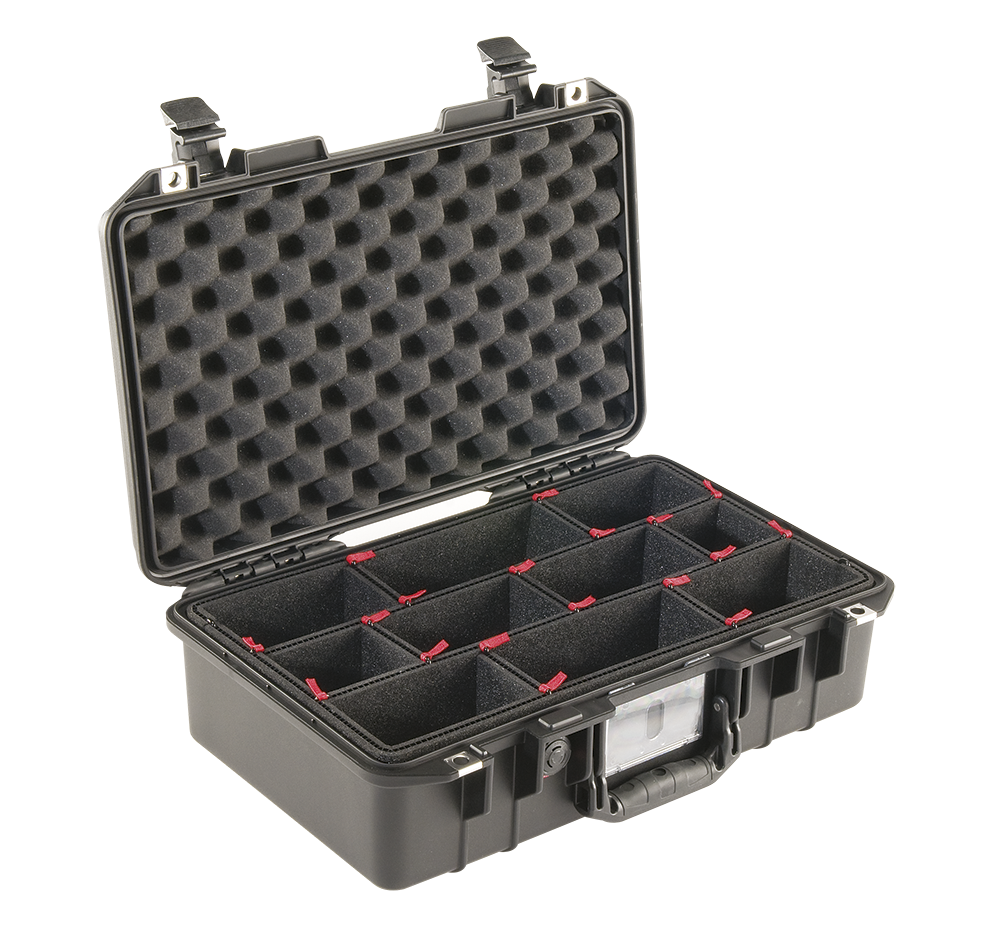 You've always trusted Peli™ to protect your sensitive gear. Now with our exclusive TrekPak™ system you can kit out your case with the precision your equipment deserves.
TrekPak™ is available for a selection of Peli Protector Cases™ - 1510, 1550, 1560, 1600, 1610, 1650
Reusable and modular dividers for future modifi cations.
From the top:
Convoluted Lid Foam
TrekPak System
TrekPak Wall Foam
Bottom Foam
Peli
The TrekPak system uses pre-installed wall sections, divider panels, locking pins and an infallible cutting tool. Just lay your gear in the case, measure and cut the divider sections and lock them in place with the steel U-pins. We include extra divider material so you can change your mind, plus divider panels are also available separately so you can reconfi gure your dividers anytime.
The results are impressive. The divider sections are manufactured from waterproof, closed cell foam that is laminated to a rigid corrugated plastic panel. Light, strong and almost impossible to tear or shred, these panels will keep your gear safe for years.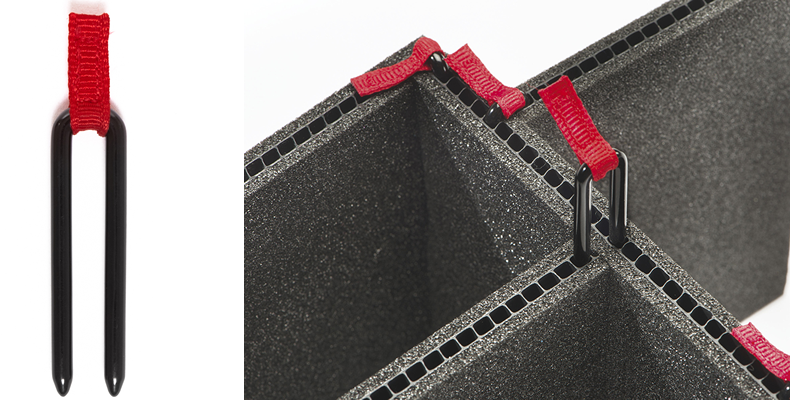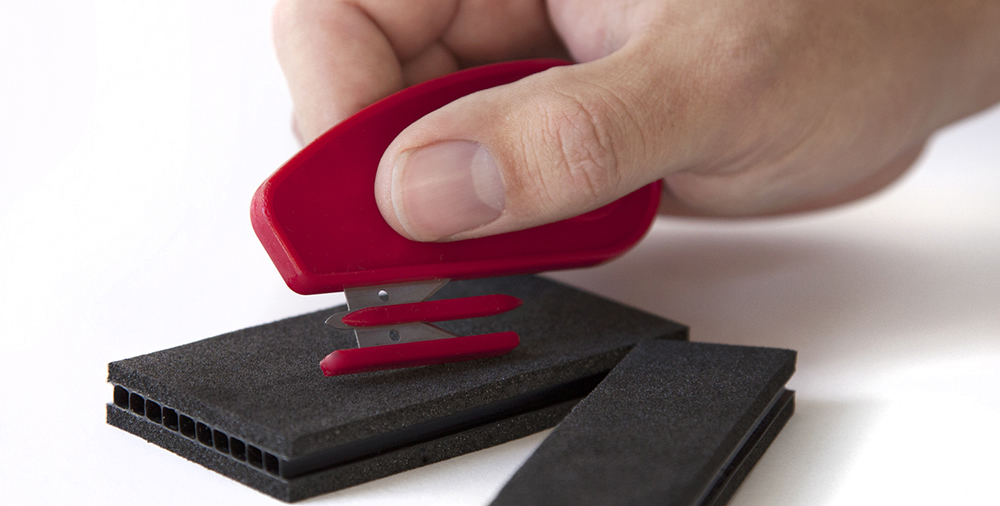 Trimming the dividers to length is a snap. TrekPak's exclusive double blade tool has a centre guide that tracks in the corrugated centre. Just place the tool in any hole and pull. The blades follow the slot for a perfectly straight cut every time.
ADAPT YOUR ELECTRONIC PANEL
Peli Protector™ cases have evolved over the years to accommodate the needs of electronic engineers and their OEM projects. Injection moulding provides a reliable, durable, ready-to-ship enclosure with consistent dimensions. The co-polymer material can be machined and drilled, and also fi les and sands well.
These properties make the Peli Protector™ Case well suited for customisation such as mounting bulkhead connectors, while maintaining a clean, professional appearance. Attaching equipment to the interior is equally simple by use of typical fasteners and mounting hardware. The hardware can be made water-tight by use of small o-rings, rubber washers or silicone.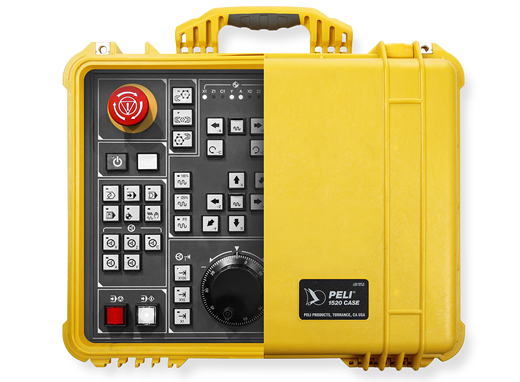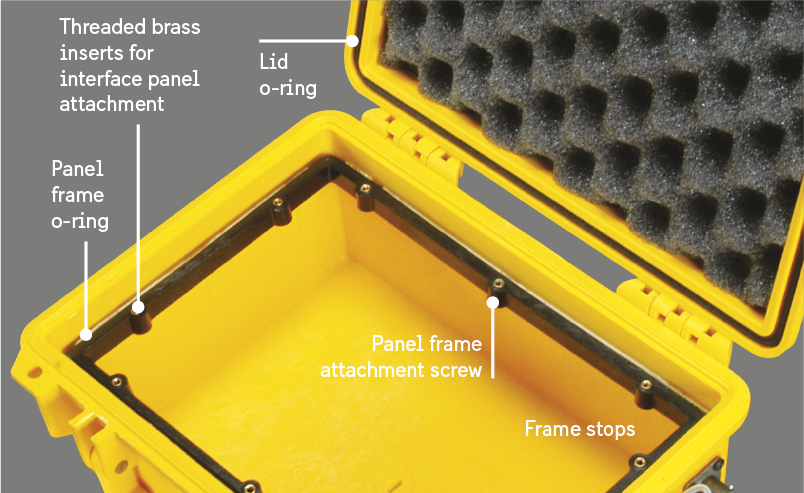 Panel frames allow the simple attachment of an interface panel fl ush with the rim of the case. The depth of the lid allows switches, buttons, connectors and ports to stand up from the panel face.
We provide the mounting bracket, fasteners and o-ring which install beneath the panel and fi t against tops molded inside the case walls. A polymer o-ring seals the panel so the case remains watertight, even with the lid open. Pre-drilled holes and stainless steel screws make fabricating a custom case faster, stronger and more accurate.
The interior of the lid is also commonly used to attach accessories such as a wiring race, device holster or Peli's optional lid organiser sets. Select larger cases off er mounting bosses inside the lid for use with screw fasteners.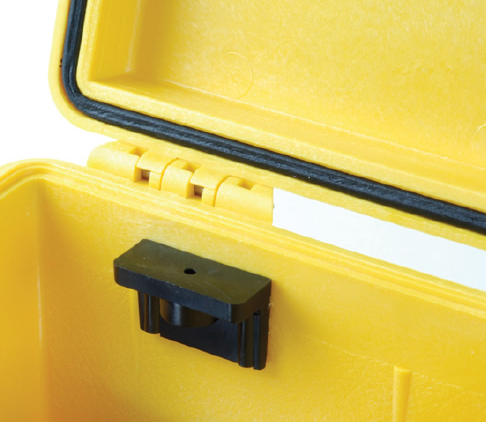 RECOMMENDED ADHESIVES FOR PELI PROTECTOR™ CASES
3M Products - Scotch Weld DP8005 or DP 8010 can be used when adhering custom parts such as Peli Quick™ Mounts in a Peli Protector™ Case.
Peli Cases are molded from Polypropylene (PP) and for best results, should be adhered to similar material. While Peli Quick Mounts are moulded of ABS, you should achieve satisfactory results if the mounts are allowed to cure for 24 hours before attaching elements such as an interface panel.
PELI PROTECTOR CASES -
A WIDE RANGE OF OPTIONS FOR EVERYONE'S NEEDS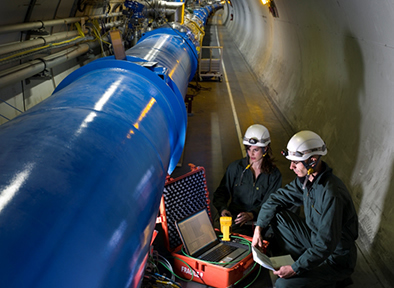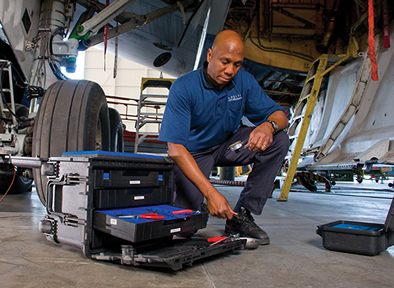 INDUSTRIAL, ELECTRONICS, MECHANICS AND MAINTENANCE PROFESSIONALS
Sensitive electronic systems such as vibration, optometric, optic, telemetric, sensor equipment, ground stations or printed circuit boards (PCB) can be totally integrated in the Peli case by panel frames or foam. With the heavy duty wheels and telescopic handle, they can be rolled along anywhere in Peli cases while being protected from chemicals, humidity and dust.
PHOTOGRAPHERS AND OUTDOOR FANS
an array of waterproof trolley cases with wheels, tow handle and diff erent internal confi gurations like layered foam, cubed foam (Pick N Pluck™), TrekPak™ Dividers and Padded Dividers, will accommodate your camera, lenses, tablet or computer. These resistant cases in special plastic resin compound will endure anything out in the Wild!
HUNTERS, MILITARY, POLICE, SECURITY AND RESCUE TEAMS
Peli's injection moulded indestructible cases are designed for professional applications, and includes strong rifl e cases, waterproof protective pistol cases and tough boxes with trays for medical or emergency use (EMS). Besides, critical communications and IT equipment will keep their capability to perform to the highest standards even in the harshest environments. Peli cases have passed the strictest Military tests MIL C-4150J, STANAG 4280, Def Stan 81-41 and ATA compliance cases.
TRAVELLERS AND PROFESSIONALS ON-THE-GO
Our shockproof ATA compliance cases with wheels are ready to hit the road! A wide selection of impact proof cases for notebook, complete laptop computer cases and waterproof protective equipment case with wheels and pull handle that give travellers total peace of mind during their journeys. Travel safe with a Peli case!